Does your blog or online business feel more like a hobby?
You show up every day, you give valuable content, you help other people and you're passionate about what you do.
You LOVE it. But you're not making any money, and the bills keep coming in.
You're spending hours building your social media following and you're getting likes and comments, but no one is actually buying from you.


All the entrepreneurial "Should Do's" are on your list: email marketing, auto responders, Facebook ads, guest blogging, funnels, summits.. but you haven't had time to set them up, and you need to make sales now to be able to keep your business running.
All of those "Should Do's" are important. They work and they are totally worth setting up.
But if you don't have time for the " Should Do's" yet, you can simplify, and make sales through social media, right now.
I'll show you how I do it in 4 simple steps.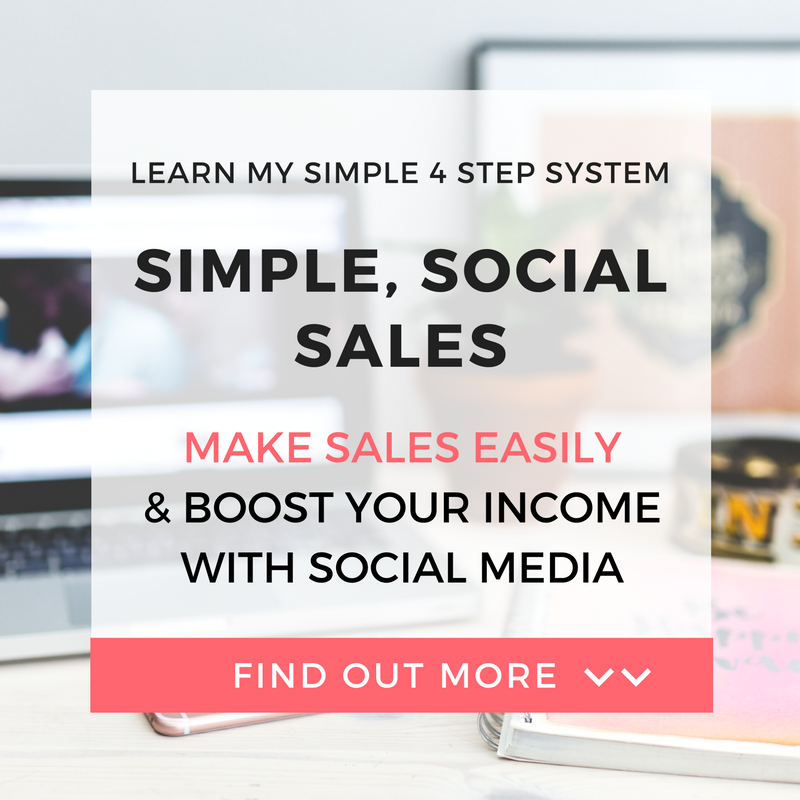 Step 1: Grab the attention of social media scrollers

I'll teach you what to say at the very start of your post that makes people stop scrolling through their feed and start reading or watching your content
Step 2: Keep people reading through your whole post or watching your entire video
Discover the simple and incredibly effective elements you can use in your content that keep eyes glued to your social media updates - all the way from start to finish
Step 3: Walk them through exactly how to book you, buy from you or purchase your product with confidence
Learn what to say and how to say it in a way that your ideal customers know your offer is perfect for them and now is the time to buy it
And the most important part..
Step 4: Get them to take action!
I'll show you exactly what to include in your posts and videos to make the sale simply and easily.
Turn fence sitters, lurkers, new followers and Can I just pick your brain-ers into buyers.
I walk you through every step in this online program.